We Provide 100% Certified Corporate IT Asset Disposal, Asset Value Recovery & Responsible Recycling Services
Sphaera, Inc., based in Hillsboro, Oregon, is an IT Asset Disposition Company with a direct focus on data sanitization and destruction, asset recovery, logistics and responsible recycling services.
100% Certified IT Asset Disposition – 

As a trustworthy IT Asset Disposition (ITAD) Company, we offer old IT equipment disposal and the full array of sanitization and destruction services that comply with the Purge and Destroy methodology published by the National Institute for Standards in Technology, NIST Special Publication 800-88, Revision 1. We offer even more rigorous services that comply with the NSA/CSS Policy Manual 9-12 for physical destruction. We operate state-of-the-art mobile erasure, degaussing and shredding systems to serve our customers.
R2-Certified Recycling –

Sphaera and all our downstream partners are R2-certified recyclers and our recycling processes meet or exceed the world's most stringent environmental regulations, and we stay current on all the changes in these evolving policies to ensure that e-waste recycling is handled professionally.
Asset Value Recovery – 

Do you have surplus IT equipment sitting around? Talk to us. We offer to purchase retired or off-lease hardware at fair market value (FMV). At Sphaera, we know that the complex configuration details of your IT environment are critical to availability; the details matter and they are the focus of the services we provide.
We provide a single point of contact to transparently manage all of your destruction & recycling needs, regardless of location and we have a demonstrable record of success with projects ranging in size from a few drives up to entire data center decommissions.
Unlike many ITADs that operate on a "rip, strip and flip" model without the skilled technical and project staff to run complex decommission projects, Sphaera ensures all storage media elements are sanitized, destroyed (or both) in strict accordance with the NIST 800-88 Rev. 1 standards.
We offer even more rigorous services that comply with the NSA/CSS Policy Manual 9-12 for physical destruction. 
For your peace of mind and compliance requirements, we issue audit-proof certificates by description, function and serial number.
R2 is the world standard for electronics recuse and recycling.
At Sphaera, we only use R2 certified downstream partners so you can be assured that your recycling process meets the most widely adopted standard at every step of the way, from dismantling, separation and recovery.
Our commitment to the environment and rigorous approach protects our clients from regulatory, legal or public exposure.
By working with an R2-certified partner, you can also be assured that you are organization is following and promoting socially- and environmentally-responsible practices.
Does your company have surplus IT equipment sitting around? Leave no value behind!
We offer to purchase retired or off-lease hardware you are replacing at fair market value.
This option can really help offset new hardware costs and make your CapEx project budget much more tolerable to your CTO/CFO.
Find out what your surplus or retired IT Assets are worth? Contact Us today!
Sphaera Projects in North America & Europe:
Contact Us for a Free Assessment
Iceland Data Suite Decommission Case Study
The level of sophistication that is required to successfully complete decom projects is way more convoluted than the physical element we are talking about but that's what constitutes success for customers.

The difference that Sphaera offers, and where we have seen tremendous success, is coming in  and talking to the customer early on about what they are doing from a business perspective. We take a more consultative approach: are you moving to the cloud, are you moving across town, are you downsizing, are you expanding? And really, our value proposition is helping our customers throughout their journey, safely, without downtime… production applications, development environments, and the whole nine yards.

What Sphaera really offers is trust and risk mitigation."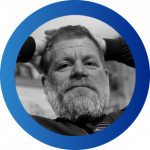 Jon Billow
CEO, Sphaera, Inc.
Strategic Thinking
& Experienced Team
---
Sphaera is a company built with seasoned industry veterans who understand standards, regulations, and industry standards. We can ensure your next project is smooth, scalable, and delivered on time.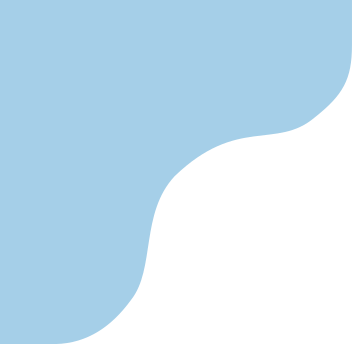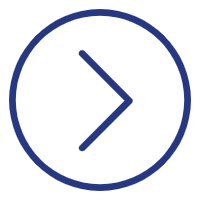 Regional Delivery Hubs & Self-performance
---
With 7 delivery hubs conveniently located across major cities in the U.S., in-house skilled personnel, and 2 warehouses in Oregon, Sphaera offers reliability, timeliness, and cost advantages.