IT Infrastructure Furnish & Installs
With proven experience and expertise in IT Infrastructure Engineer, Furnish, & Install (EF&I), Sphaera takes a strategic approach to ensure technology is an enabler of business performance.
Moore's Law – The observation named after Gordon Moore, the co-founder of Fairchild Semiconductor and Intel. His 1965 paper described a doubling every year in the number of components per integrated circuit. This prediction foretold the reality we see today of shorter technology lifecycles and more frequent hardware replacement events that business must contend with. Let Sphaera help alleviate this problem. Our infrastructure project staff averages 20 years of direct industry experience tackling these issues. We do this for companies in a variety of diverse settings, including:

Telecom Central Offices Furnish & Install
● Inside Plant 5G Critical Infrastructure Deployments - We are specialists in all your cabling/wiring/grounding & distribution systems needs. As you look to deploy your 5G networks, we offer industry experience & expertise in industry standards, regulations, conventions, and systems so your deployments are industry-grade, reliable, optimized for performance, and built for scalability.

● Buildouts & Installs - Talk to us for your hardware installation needs, including but not limited to cold/hot aisle containment systems, raised access floors, cables, server systems, switches & routers, and more.

● Power System installations - We provide DC Power Rectifier Plants, Distribution and Resiliency (Battery Strings) and AC Power Switchgear, Distribution and Resiliency (UPS) solutions for telecom central offices.

● Generator & switchgear installations, including automatic transfer switches (ATS) and backup systems.

Data Centers Furnish & Install:
● Fit-up & Build-out - We provide design engineering, implement solutions to accommodate your next technology fleet, optimize your existing infrastructure and maximize investment value. We specialize in upgrades, migrations and decommissions of IT servers, network and storage as well as racks/cabs, structured cabling, power, cooling, etc. in any environment (wire closet to a Tier IV data center).

● Hardware Installs - If you have a challenging or complex infrastructure project on the horizon that you either don't have internal resources to throw against it, or if the work is not in your teams' experience wheelhouse, please consider speaking with us about it. We can help with furnishing and installation of rack & stack, cables, server systems, storage arrays, and switches & routers.
Enterprises IT Infrastructure Furnish & Install:
● Fit-up & Build-out - We furnish and install all your fit-up and hardware needs, including rack elevations, pathway and conveyance systems, cross-connect & cabling matrices, rack & stack, server systems, switches & routers and more.

● Upgrades, Remediation, and Systems Migrations - From applications & data requirements, functional & environmental considerations & timelines, to migrating workloads, hardware, software, data to the cloud, on-premise, or hybrid environment and development of methods of procedure, our team has the expertise, experience, and cost structure to implement a solid and scalable solution.

Sphaera is a leading provider of "On-demand Engineer, Furnish & Install" to SMBs, Enterprises, Data centers and Telecommunication providers across North America. We offer managed and project-based IT Infrastructure services across North America, and are strategically headquartered in Hillsboro, OR - one of the most heavily connected locations on the planet.

Sphaera has major delivery hubs in all major cities in the U.S, including San Francisco Bay Area, Chicago, Atlanta, New York, Las Vegas, the "Texas Triangle", and the Northern Virginia locales, and we have two warehouses in Oregon, so we are never too far from your location and can pass on our supply chain advantages to you.

Our staff holds all relevant industry credentials to provide peace of mind - BICSI (Data Center), NAID (Data Destruction), CFOT (Fiber) as well as being a licensed & bonded General & Electrical Contractor, and employing Electrical, Structural and Mechanical Professional Engineers. We also self-perform, meaning you will not be dependant on third-party subcontractors to perform the work. You can be assured of reliability and quality provided by our highly-experienced, certified, and in-house skilled personnel.
Iceland Data Suite Decommission Case Study
Strategic Thinking & Experienced Team
---
Sphaera is a company built with seasoned industry veterans who understand standards, regulations, and industry standards. We can ensure your next project is smooth, scalable, and delivered on time.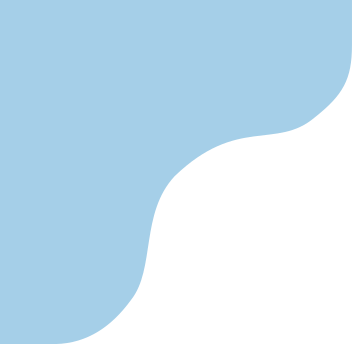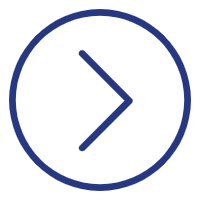 Regional Delivery Hubs & Self-performance
---
With 7 delivery hubs conveniently located across major cities in the U.S., in-house skilled personnel, and 2 warehouses in Oregon, Sphaera offers reliability, timeliness, and cost advantages.