Read Sphaera, Inc. Successfully Completes "Fiber to the Home" Project
Sphaera successfully delivered high-speed fiber connectivity to an under-served area of Idaho, all in a span of 120 days.
Sphaera helped an Idaho local municipality apply for and successfully receive federal grant funding to deliver High Speed Fiber Optic connectivity to an under-served area of the state. The only stipulation of the grant awarded was the requirement to have the connectivity established within 120 days. The scope included the installation of a completely new street-utility electrical service, a backup generator, backup batteries, fiber optic cable, network routing & security equipment, and a power conversion system to drive the equipment.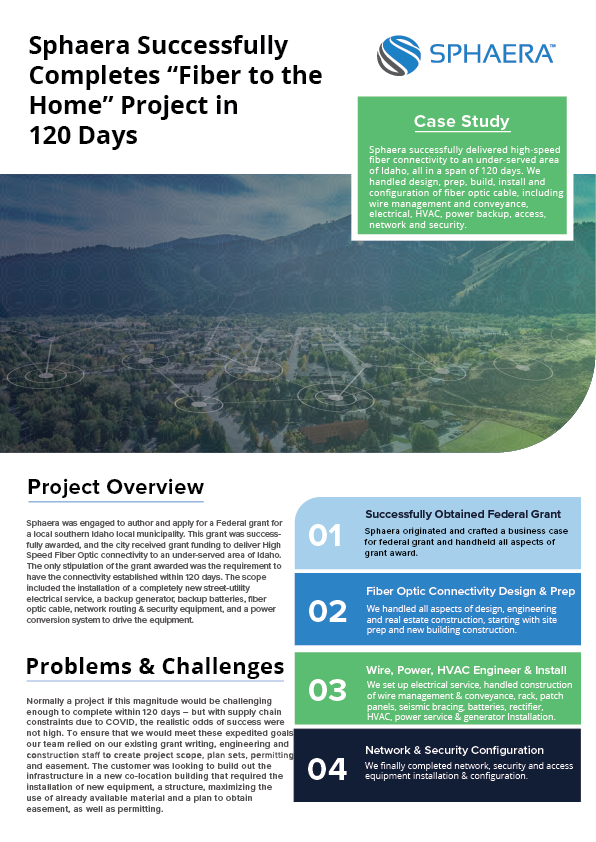 Download to learn:
1. Services provided that ensured a successful fiber connectivity design & build.
2. Tips and tricks for completing an extensive project on time.
3. How to craft a successful grant application.
4. How we completed the project on budget and exceeded the scope of redundant critical infrastructure requirements. 
Iceland Data Suite Decommission Case Study
The level of sophistication that is required to successfully complete decom projects is way more convoluted than the physical element we are talking about but that's what constitutes success for customers.

The difference that Sphaera offers, and where we have seen tremendous success, is coming in  and talking to the customer early on about what they are doing from a business perspective. We take a more consultative approach: are you moving to the cloud, are you moving across town, are you downsizing, are you expanding? And really, our value proposition is helping our customers throughout their journey, safely, without downtime… production applications, development environments, and the whole nine yards.

What Sphaera really offers is trust and risk mitigation."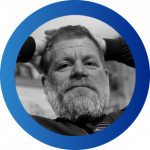 Jon Billow
CEO, Sphaera, Inc.
Strategic Thinking
& Experienced Team
---
Sphaera is a company built with seasoned industry veterans who understand standards, regulations, and industry standards. We can ensure your next project is smooth, scalable, and delivered on time.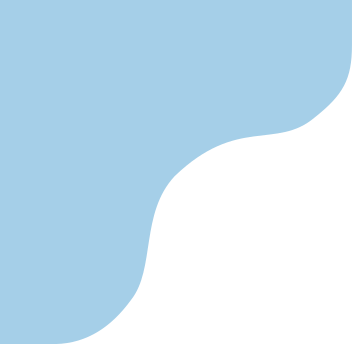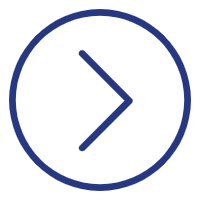 Regional Delivery Hubs & Self-performance
---
With 7 delivery hubs conveniently located across major cities in the U.S., in-house skilled personnel, and 2 warehouses in Oregon, Sphaera offers reliability, timeliness, and cost advantages.