Read How Sphaera, Inc. Managed a Successful Azure Migration
Sphaera Migrates Client's Complex Data Architecture to Azure for Improved Performance & Cost Savings
Sempra Energy, a San Diego-based public utility energy provider, needed to update their data analytics applications and architecture. The first step in their initiative was to bring in Sphaera as a trusted advisor in critical infrastructure management. 
We began at the beginning: we quantified the problem, the expected benefits of alternate solutions, the costs, the approaches and recommended a Microsoft Azure Cloud based solution that leveraged API & an event-driven microservices architecture to consume dynamic data streams into a consolidated data warehouse & Analytics engine.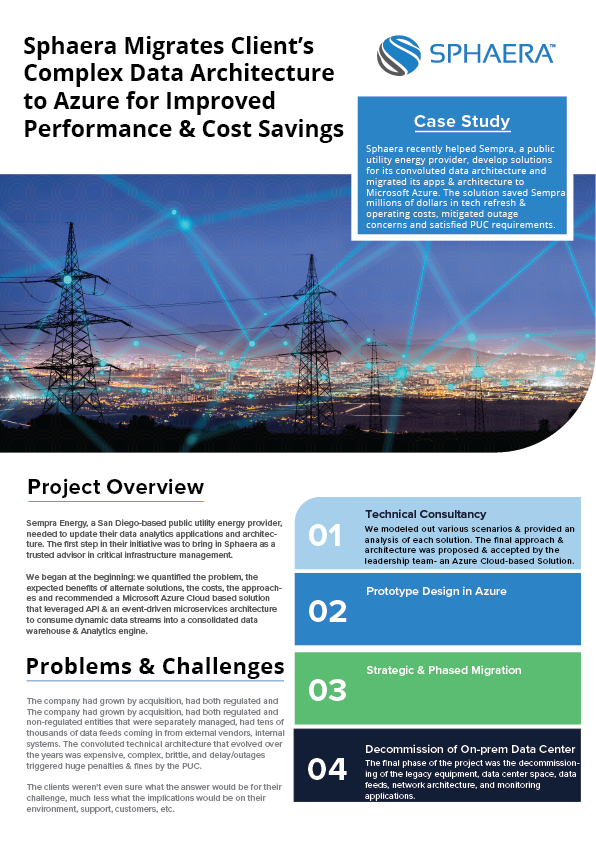 Download to learn:
1. Our approach to phased migration that led to o% toil and outages. 
2. How we offset OpEx costs 100% and saved an estimated $1 million refresh cycle savings /3 years
3. How we mitigated outage concerns by eliminating critical business applications from a data center located in a seismic hazard zone to a safe cloud environment.
4. Improved data quality and consistency leading to higher customer satisfaction & NPS scores.
The level of sophistication that is required to successfully complete decom projects is way more convoluted than the physical element we are talking about but that's what constitutes success for customers.

The difference that Sphaera offers, and where we have seen tremendous success, is coming in  and talking to the customer early on about what they are doing from a business perspective. We take a more consultative approach: are you moving to the cloud, are you moving across town, are you downsizing, are you expanding? And really, our value proposition is helping our customers throughout their journey, safely, without downtime… production applications, development environments, and the whole nine yards.

What Sphaera really offers is trust and risk mitigation."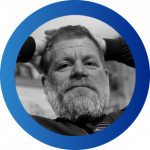 Jon Billow
CEO, Sphaera, Inc.
Strategic Thinking
& Experienced Team
---
Sphaera is a company built with seasoned industry veterans who understand standards, regulations, and industry standards. We can ensure your next project is smooth, scalable, and delivered on time.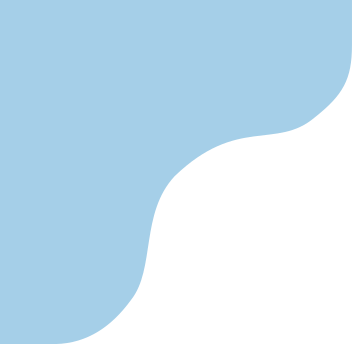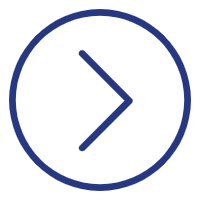 Regional Delivery Hubs & Self-performance
---
With 7 delivery hubs conveniently located across major cities in the U.S., in-house skilled personnel, and 2 warehouses in Oregon, Sphaera offers reliability, timeliness, and cost advantages.